CEU By Net's course catalog for SUD providers offers TAP 21-related courses and free CEUs for addiction and substance abuse counselors.
And do these courses have approvals? Every course on our site is pre-approved nationally, and most State Addiction Boards accept our courses as an Acceptable Source of CE credit. You can check our CE Provider numbers here.
Aren't interested in that level of details? OK! At a glance: Our CE credit is pre-approved by NAADAC, IC&RC, TCBAP-TCB-TAAP, California CAADE and CADTP, Florida CE Broker and CAP, EACC, and NBCC.
CEU By Net's SUD continuing education program includes online courses 24/7, CEUs, and downloadable certificates for addiction professionals nationwide.
The courses offered in the Addiction/SUD Catalog include Ethics and the other competencies which are addressed in SAMHSA's 'TAP 21 Addiction Counseling Competencies Training Manual' for Counselors. TAP 21 topics include the categories described below.
Recently Added Courses
Links
Our Site Is Open Access: You can read every course and quiz on this website in advance FOR FREE without enrolling in the course. Print the quiz in advance and download the course materials to your PC, MAC, or tablet.

THE UNLIMITED CEU PLAN: With an Annual Subscription for $49, you can earn Unlimited CEUs on our site for an entire year with no limitations. It's our most popular CE purchase. Read about it

here.

Quick Links to Major Topics
This area is a SPECIAL TOPIC: In addition to more traditional topics, CEU By Net also offers a topic that is not often addressed in continuing education programs - i.e., Managed Care and How It Impacts the Delivery of Addiction Treatment Services. Addiction Treatment and Clinical Documentation have changed under Managed Care contracts and State Medicaid programs. Understand this radical shift, and how to survive it, with Course 3B - 'Substance Abuse and Chemical Dependency Treatment - The Big Transition.'
Course Topics by Category
(Many, but not all, of our courses are linked below.)
Note: The HHSC-approved Human Trafficking Course is not categorized below, as it addresses several areas of learning.

CBT INTERVENTIONS
Course 5H - A CBT Training Manual. Couples Therapy for problem drinking that is an unacknowledged issue but has a serious impact upon partnership or marriage, children in the family, anger control, financial well-being, and trust - resulting in divorce, domestic violence, and poor on-the-job performance.
Course 4J is an Anger Management Group Therapy in vivo training manual for clinicians. The training manual provides step-by-step instructions with a structured CBT approach to working with SUDs and dual diagnosis clients in a group format.
DOCUMENTATION OF TREATMENT IN CLIENT RECORDS:

Do you know what can go wrong in that chart, when you are audited? Are you clinging to any of the 12 self-defeating 'Documentation Syndromes'? Are you aware of the 4 key clinical elements which determine 'approval' vs. 'disapproval' of your requests for treatment of your clients, in the managed care world? And what prompts 'chargebacks' from the insurance company or Medicaid? It's 'Holes in Your Client Records!' Read more here.
CULTURAL ISSUES
Go to our Cultural Competence Catalog to take courses pertaining to the unique cultural aspects of working with War Zone Military Personnel, with LGBTQ Youth and their families, with the adolescent 'SUDs culture', the 'Social Milieu and Bullying Generation', and with Survivors of Mass Violence and Complex Trauma.

ADOLESCENTS
Course 6B - After a Suicide: Toolkit for Schools (6 credit hours)
Course 5P_A - Preventing Suicide: A Tool Kit for High Schools
Course 6J - Ending Conversion Therapy with LGBTQ Youth (6.75 Credit Hours)
'Course 3H -

Principles of Adolescent SUD Treatment: A Researched-Based Practical Guide' (3.5 Credit Hours)
Course 3C - Child and Adolescent AOD and Dual Diagnosis Assessment: 'Beyond the Yellow Legal Pad' - Assessment of Dual Diagnosis Children and Adolescents - Ethics from Practice and Into the Courtroom. (3 Credit Hours)
Course 5J - Suicide Risk and Prevention for Lesbian, Gay, Bisexual, and Transgender (LGBT) Youth (5 Credit Hours)
Course 3I - '

Bullying Prevention and Response: The Base Training Module' (3.0 Credit Hours). A 'Community Coordination' approach.
Course 5N -

Growing Up Girl! - a five-part slideshow course by SAMHSA and CSAT which addresses the impact of the digital and 'social networking' world upon girls, which can lead to the emotional response which is oftentimes a precursor to SUDs. Social Networking is a powerful cultural phenomenon. (5 Credit Hours)
Course 3J -

Professional Guide to Supporting LGBTQI2-S Youth. It's a Cultural and Client Support issue.


WAR ZONE VETERANS with PTSD, TBI, and SUDs - Why Coming Home Is the Hardest Part of the War
Course 3TMH - Home-Based Video Telemental Health Treatment of PTSD in Veterans

Course 5K - Part 1 of 'Finding Balance After the War Zone - Considerations in the Treatment of Post-Deployment Stress Effects - A Guide for Clinicians'
Course 5L - Part 2 of 'Finding Balance After the War Zone' - Specific Treatment Interventions and Interaction Between Counselors and Military Clients.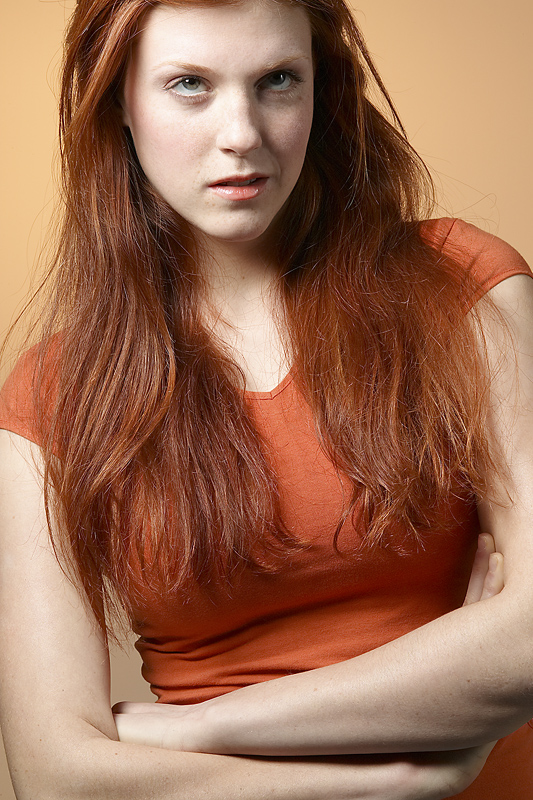 DOMESTIC VIOLENCE AND FAMILY INTERVENTION
HIV-AIDS:
See our HIV-AIDS Catalog here.
ETHICS - WITH A DIFFERENT SLANT
The Ethics Catalog includes Ethics Courses, offering 2, 3, 4, 6.75. or 8 Credit Hours. These are unique Ethics Courses for challenging clinical situations . . . including the ethics of working with clients under a Managed Care contract and ethical counseling with LGBTQ clients and their families. Choose from courses in these specialized ethics areas:



- How to hold on to your professional ethics in a Managed Care system




- Ethics and professional risk issues in the assessment and treatment of children and adolescents, including victims of sex trafficking, dual diagnosis children and adolescents, and LGBTQ youth




- Ethics and approaches for End Of Life Care planning (applicable to HIV-AIDS clients and Military Service members among others)




- Professional Ethical Responsibility when working with children in schools, with SMI adults and those with co-occurring disorders in the community, including those in prison and on death row.
ASSESSMENT, DIAGNOSIS, and TREATMENT PLANNING
IN THE HEALTH CARE REFORM ERA (MANAGED CARE):
TREATMENT DESIGN AND CLINICAL DOCUMENTATION
The following 5 courses are applicable to treatment design and delivery of services and documentation of service in client records, in this new day of Managed Care, Health Care Reform, and Cost Containment.
Course 3B - "The Big Transition in the AOD Field: Assessment and Documentation of 'Need for Treatment' and 'Treatment Interventions' - How They've Changed!" Traditional treatment for AOD clients is changing as Managed Care now directs the healthcare system. How to adapt to these changes, with specific examples of how to justify treatment.

How to hold on to your Professional Ethics in a Managed Care system? Take Ethics Course 3D or Ethics Course 4D (one or the other - 4D has one additional credit and interesting material about how MCOs and HMOs are assessing YOUR COMPETENCE.
DUAL DIAGNOSIS:
The following courses are relevant to Dual Diagnosis (Co-Occurring Disorders). You can read more about them and enroll in courses which interest you if you wish, at the bottom of this catalog page.
Course 4J - Anger Management: A Cognitive-Behavioral Therapy Manual

Ethics Course 4B - Rights of Persons Living with Serious Mental Illness and Co-Occurring Substance Use Disorders - Our Ethical and Practical Responsibilities

Course 3H - Principles of Adolescent SUD Assessment and Treatment - A Research-Based Practical Guide

Course 5K - Part 1 of Finding Balance After the War Zone

Course 5L - Part 2 of Finding Balance After the War Zone

Ethics 4D - When Insurance and State Contracts Are Paying the Bill – The Ethics of Treatment Documentation and Other Ethical Dilemmas

Course 4H - Psychotherapeutic Medications: What Every Counselor Should Know

Ethics 3C - Beyond the Yellow Legal Pad: From Ethics to Practice and Into the Courtroom [Child and Adolescent Dual Diagnosis Assessment]

Course 2E - The Treatment and Management of Depression in Adults
Click the + in front of the course titles below, to see course details and to enroll in courses.
| | | |
| --- | --- | --- |
| | | Course 8T - Human Trafficking of Adolescents in America |
| | | |
| --- | --- | --- |
| | | Course 1K - Effective Harm-Reduction Strategies for Prevention and Treatment of HIV in Persons with Co-Occurring Behavioral Health Disorders |
| | | |
| --- | --- | --- |
| | | Course 3TMH - Ethics and Practice of Telemental Health Treatment of PTSD |
| | | |
| --- | --- | --- |
| | | Course 6B - After a Suicide: Toolkit for Schools |
| | | |
| --- | --- | --- |
| | | Course 4S - Developmental Model of Clinical Supervision in Behavioral Health |
| | | |
| --- | --- | --- |
| | | Course 2M - Risk Management of Medical Error in Behavioral Health Programs and Clinical Supervision |
| | | |
| --- | --- | --- |
| | | Course 2G - Texas-Specific Ethics for LPCs |
| | | |
| --- | --- | --- |
| | | Course 6J - The Ethics of Working with LGBTQ Youth - Ending Conversion Therapy |
| | | |
| --- | --- | --- |
| | | Course 5L - Part 2 of Finding Balance After the War Zone |
| | | |
| --- | --- | --- |
| | | Course 5K - Part 1 of Finding Balance After the War Zone |
| | | |
| --- | --- | --- |
| | | Course 5P_A - Part I - Preventing Suicide Tool Kit for High Schools |
| | | |
| --- | --- | --- |
| | | Course 3H - Principles of Adolescent SUD Assessment and Treatment - A Research-Based Practical Guide |
| | | |
| --- | --- | --- |
| | | Course 3T - Trauma-Informed Care in Behavioral Health |
| | | |
| --- | --- | --- |
| | | Course 4J - Anger Management: A Cognitive Behavioral Therapy Manual |
| | | |
| --- | --- | --- |
| | | Aging Course 4G - Assessment and Treatment of [Non-Alzheimer's] Cognitive and Behavioral Dysfunction in Aging Adults |
| | | |
| --- | --- | --- |
| | | Course 7R - Essentials of Risk Management |
| | | |
| --- | --- | --- |
| | | Course 5T - Traumatic Grief in Childhood |
| | | |
| --- | --- | --- |
| | | Ethics 4D - Ethics of Treatment Documentation and Other Ethical Dilemmas When Insurance and State Contracts Are Paying the Bill |
| | | |
| --- | --- | --- |
| | | FREE Course 1B - It's Not Your Grandpa's Chevy - Intro to Goals, Clinical Concerns, and Opportunities In Behavioral Health Managed Care |
| | | |
| --- | --- | --- |
| | | Ethics 3D - The Ethics of Treatment Documentation When Insurance Is Paying The Bill |
| | | |
| --- | --- | --- |
| | | Course 1C - Capitation (Cost Containment) and You! How It Affects Referral and Treatment Services |
| | | |
| --- | --- | --- |
| | | Course 3B - The Big Transition in the AOD Field: Managed Care, the ACA, Justifying Need for Treatment - Oh How It's Changed! |
| | | |
| --- | --- | --- |
| | | Course 5H - Alcohol Problems in Intimate Relationships: Identification and Intervention with Families and Couples |
| | | |
| --- | --- | --- |
| | | Course 3C - Beyond the Yellow Legal Pad! Assessment and Diagnosis of Children and Adolescents - From Ethics to Practice and Into the Courtroom |
| | | |
| --- | --- | --- |
| | | Free Course 1D Clinical Issues in Intensive Outpatient Treatment |
| | | |
| --- | --- | --- |
| | | Course 2F - Personality Disorders in Patients With HIV/AIDS and SUD |
| | | |
| --- | --- | --- |
| | | Ethics Course 4B_Rights of Persons Living with Serious Mental Illness and Co-Occurring Substance Use Disorders - Our Ethical and Practical Responsibilities |
| | | |
| --- | --- | --- |
| | | Course 2H - HIV and AOD Issues with Adolescents and Families |
| | | |
| --- | --- | --- |
| | | Course 5A - Welcome to Care Management! Do They REALLY Need Treatment? |
| | | |
| --- | --- | --- |
| | | Course 5J - Suicide Risk and Prevention for Lesbian, Gay, Bisexual, and Transgender Youth |
| | | |
| --- | --- | --- |
| | | Course 2J_Basic Guide to Traumatic Stress, Complex Trauma, and Resilience |
| | | |
| --- | --- | --- |
| | | Course 3J - Professional Guide to Supporting LGBTQI2-S Children and Adolescents |
| | | |
| --- | --- | --- |
| | | Course 2B - They're Coming to Audit WHEN? a.k.a. 'What Can Go WRONG In That Chart?' |
| | | |
| --- | --- | --- |
| | | Course 2C - We Have to Change WHAT? |
| | | |
| --- | --- | --- |
| | | Course 6A - Mental Health Response to Mass Violence and Terrorism: A Training Manual |
| | | |
| --- | --- | --- |
| | | Course 4H - Psychotherapeutic Medications: What Every Counselor Should Know |
| | | |
| --- | --- | --- |
| | | Course 3F - A Community Approach to Reducing Maternal Depression and Its Impact on Young Children |
| | | |
| --- | --- | --- |
| | | Managed Care Course 4A - This Is Managed Behavioral Health Care - and It's Not Your Grandpa's Chevy! |
| | | |
| --- | --- | --- |
| | | [Florida] Course 5K_DV_Part 1 of Finding Balance After the War Zone |
| | | |
| --- | --- | --- |
| | | [Florida] Course 5L_DV_Part 2 of Finding Balance After the War Zone |
| | | |
| --- | --- | --- |
| | | [Florida] Ethics 3C - Beyond the Yellow Legal Pad: From Ethics to Practice and Into the Courtroom |
| | | |
| --- | --- | --- |
| | | Course 5N - Growing Up Girl - Girls Matter! |
| | | |
| --- | --- | --- |
| | | Course 3I - Bullying Prevention and Response - A Training Guide for Use Within Schools and the Community |
| | | |
| --- | --- | --- |
| | | Course 2D - The Ethics of Advance Directives: Assisting Clients and Families with Preferences for End of Life Care Including Those with HIV-AIDS |
| | | |
| --- | --- | --- |
| | | Course 2E - Treatment and Management of Depression in Adults - The Stepped Care Model |
| | | |
| --- | --- | --- |
| | | Course 3A - Managed Care - Is There Anything GOOD About It? |