Welcome to CEU By Net's 'Online Quiz' Information Page! Get Free Mental Health CEUs and Unlimited CEUs for LPCs, NCCs and Other Counselors, Social Workers, LMFTs, and PDHs for CEAPs. Earn IC&RC, NAADAC, and FCB Approved CEUs for Addiction.
It's Fast, Unusually Inexpensive, and Not the 'Same Old Stuff'. Everything Is Online - and It's All Free to Read and Print Before You Enroll or Register - Including the Quizzes!
We Now Offer More Than 100 Clock Hours of Online CE Credit - with More On the Way.

And We Give Unlimited Online CEUs to Everyone, for Only $54.95 Per Year.
Note: For the definition of 'CEU' and 'PDH' when earned on this website, CLICK HERE.
If you don't find the quiz information you are looking for in this column, look for the in the pink sidebar on the right.
Or just go HERE to the FAQ Page for a quick how-to on 'finding' and 'taking' quizzes on this website - including the fastest way to complete a quiz (hint: print a copy of the quiz in advance, and mark answers as you read - then take a couple of minutes to transfer your answers to the online quiz).
Take a quick look at an online quiz. This quiz is from a FREE-TO-READ 'Quiz Only' sponsored course on Prevention of Suicide in LGBT Adolescents and Young Adults.
Our approach to quiz development makes reading through sponsored online publications much easier - and makes taking quizzes stress free!
---
Q: CAN YOU LOG OUT AND LOG BACK IN - TAKING YOUR TIME TO COMPLETE A COURSE?
A. YES. Take as much time as you want. You can exit the website at any time, and then log back in whenever you choose, from any computer, to resume reading the course materials, as often as you choose.
OK, BUT what about QUIZZES? We suggest that you consider our HINT for quiz-taking, below. We promise, it's the easiest way!
HINT. The approach we like the best is this: We suggest that you print a COPY OF YOUR QUIZ before you start reading - and mark the answers on your quiz copy as you move through the course materials. We design our quizzes to ensure that you learn the most important things in the course.
Then, when you are ready to take the quiz for credit, simply take a couple of minutes to TRANSFER YOUR ANSWERS from your printed paper copy to the ONLINE QUIZ. It's so easy.
BUT WHAT IF YOU DON'T HAVE A PRINTER HANDY? Can you stop in the middle of a quiz? If you are in the middle of a quiz and have to take a break, just leave your partially completed quiz page OPEN - even when your computer is in 'sleep mode' (still connected to the internet, and NOT turned off). You can then return to finish it later, and pick up where you left off.
Unless you have turned your computer 'OFF' or lose your connection to the internet, the quiz will still be there on your screen, partially completed, when you wake the computer or return to the screen.
We're not going to close your quiz page if you leave your computer on OR 'sleeping' with the quiz page left open. However, we can't speak for your internet service provider: If your ISP is one who 'times you out' when you leave your browser open and unattended, this leaving the quiz page open may not work for you.
---
OUR 'QUIZ ONLY' COURSES
Take Unique and Interesting Online Courses for LPCs and Other Licenses Here - And Now Every Course Is a 'Quiz Only' Course. With a `Quiz Only' course, you can view and download the course materials AND the quizzes for FREE before you decide to enroll in the course. Enroll ONLY IF you want to take the quiz.
These courses include relevant topics such as Course 5J which earns 5 Credit Hours - LGBT Adolescents - Risk and Prevention of Suicide, and two courses for 5 credit hours each in War Zone Veterans Issues.
---
We Provide Approved Online CEUs for LPCs and other licensed professionals in Almost Every State.
Courses are approved or accepted by boards in Texas, California, Alabama, Florida, Arizona, Minnesota, Michigan, Maine, Kansas, Connecticut, Ohio, Wyoming, Kentucky, West Virginia, Washington, New Hampshire, North Dakota, Idaho, Illinois, Michigan, Wisconsin, Pennsylvania, Oklahoma, New Mexico, Tennessee, Vermont, New Jersey, Missouri, Delaware, Iowa, Maryland, Louisiana, Oregon, Montana, Alaska, West Virginia, North Dakota, Massachusetts, Indiana, North Carolina, South Carolina, South Dakota, Georgia, District of Columbia (DC), Utah, and more.
---
We currently offer over 100 credit hours with more on the way. With the purchase of an Annual Subscription for only $54.95, you'll get unlimited CE courses for an entire year - and it's all online and immediate. No books to buy. No waiting for anything to arrive in the mail. Just perfect when you are running out of time!
---
What Format Do We Use for Course Presentation?
You Will Find Interesting and Inexpensive Courses in Two Course Formats (Text Based PDF Documents and Slide Show PDFs), Easy to Take Quizzes, and Instant CEU Certificates to Download.
To get a sense of how our courses work, you can take a couple of Free Courses - each earning a Free CEU Certificate. The number of credits depends upon your license. Check the Course Description in the course catalog, to see how many CE Credit Hours you will earn.
---
Who can take our online quizzes, and earn fast CE credit hours and online certificates?
CEU By Net is an approved CE Provider for NBCC, EACC-EAPA, and multiple State Boards, and is pre-approved or automatically approved by NAADAC, IC&RC, and Florida Certification Board.
Based upon these certifications and our compliance with most State Boards' definition of 'Acceptable Continuing Education', our CEUs are automatically approved or accepted by most states for most licenses - LPCs, LPCCs, LMHCs, LMHPs, ACPs and other counselors, Social Workers, LMFTS, Drug and Alcohol Addiction Counselors, School Counselors, Art Therapists, and most other behavioral health licenses.
---
We offer Online Continuing Education in a variety of clinical subjects - some of them rather non-traditional, and unique.
---
Course Formats? Everything Is Now Offered in a PDF Format So That Mobile Devices Can View Them. We Offer Two Online Course Formats.
This format is as easy to navigate as our online quizzes. And depending upon the course, it may be a PDF slideshow, or a PDF professional journal publication or a training manual.
You don't see too many continuing education slide shows around - but we have a few! These slide shows are in a PDF format and are self-guided - truly painless and rather entertaining. Watch a short Ethics Course Demo or a short Aging Course Demo, to see for yourself. Or try FREE CEU COURSE 1B - a slide show - to see how the whole process works (slide show course, quiz, and certificate).

The courses in the Managed Care Catalog are slide shows, and two of the Ethics Courses are slide shows (3D and 4D) - and so is Aging Course 4G.
---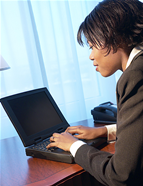 We're not just 'partly' online. We are automated all the way! Take the courses online and get your certificate online. No books to buy, nothing to fax. But if you have questions we haven't answered on our webpage, just contact us.
BTW - You can print your INSTANT ONLINE CERTIFICATES immediately ... and even email it to yourself or someone else, and save it to your computer if you wish. Or access it online repeatedly - it's sitting in your account, along with your other CE Course and Certificate records.

WE ARE NBCC APPROVED.
CEU By Net is an NBCC-Approved Online Continuing Education Provider (ACEP #6338), offering NBCC-approved clock hours for online events - all of which meet NBCC requirements. The number of clock hours we award per course complies with NBCC's published requirement for number of words per credit hour. CEU By Net is solely responsible for all aspects of the programs.
We Are Online Only (Web Based): CEU By Net is NOT a 'Traditional Home Study' Provider! We are prohibited from mailing out study materials or quiz materials - and all courses must be viewed online, and all quizzes must be taken online.
QUICK LINKS - CLICK LINKS IMMEDIATELY BELOW, WHEREVER YOU WANT TO GO!
Notice About Our Online 'Quiz-Only' Courses - You Can Now View and Print and Save EVERY Course and Quiz on Our Website, for FREE, Before You Register or Enroll in a Course.
Every course on our site is now 'QUIZ ONLY'. They are all FREE to VIEW and SAVE and PRINT whether you decide to take the quiz and get a certificate, or not.
We've set up one of the 'Quiz Only' courses as a FREE COURSE so that you can become acquainted with our 'Quiz Only' course procedures.
To give it a try, just sign up for FREE Course 1D - 'Substance Abuse: Clinical Issues in Intensive Outpatient Treatment'.
You can view and download the PDF course materials AND a copy of the quiz for FREE, by clicking the little + sign at the bottom of the description.
If you want to earn the 1 Credit Hour Certificate for FREE, then 'Sign Up Now' for the course and take the quiz.
With 'Quiz Only' courses, you can view, download, and print a copy of both the course materials and the quizzes for these courses, FREE OF CHARGE - whether or not you decide to pay the fee to take the quiz and get a certificate.

However, with our in-house slide show courses (most of our 'Managed Care' courses), you must pay your fee (or enroll for free if you have an Annual Subscription) and THEN view and print a copy of the quizzes before you start your course, to use as a study guide.

Have a few questions about how our ONLINE QUIZZES work?
You DON'T have to fax quizzes in to us! You complete your quizzes and the feedback questionnaire online - just click responses to True, False, or Multiple Choice questions. For more details, read on below.
BIG QUIZ-TAKING HINT: With all of our courses, you may print a copy of the quiz before you start the course, and mark answers on the copy as you move through the material. Take your time to work on the course. Log out if you want, then log back in later. Continue reading and marking answers on your quiz copy as you move along.
Then when you are ready to take the online quiz, IT TAKES JUST A COUPLE OF MINUTES TO TRANSFER YOUR ANSWERS from your quiz copy to the online quiz. Then click 'Submit'.
Our quizzes are INTERACTIVE! After you pass a quiz, we tell you which answers you missed (if any) - and we also tell you the correct answer, and the answer you gave. If you have any questions about the answers we say are correct, you can Email us!
---
Always misplacing your certificates? Here, you can save the certificate to your computer or email it to yourself or someone else. It's that easy. And you can also return to your account to print your certificates again, at any time.
---
More Info About Our Quiz Process .....
Remember ... you can mark your answers on a copy of the online quiz, as you read through the materials, then transfer your answers to the online quiz. OR ....
You can ALSO let your computer 'go to sleep' (NOT Turned OFF) and when you come back your partially completed quiz will still be there on the screen. Just don't 'close' the quiz page, or turn off your computer.
Once you have passed the quiz - AND have completed the State-required Feedback Form (you'll see the link to find it) - you can instantly download your certificate. You can print and save (and even email) your instant CEU Certificates - weekends, holidays, middle of the night, whenever.
FOR SOME 'FAQ' information about quizzes, read on below.
Q: HOW AND WHERE DO I TAKE MY CONTINUING EDUCATION QUIZZES?
A: Following your review of the COURSE MATERIALS, the post-course quizzes are administered ONLINE and scored automatically, by our computer system. There is NEVER a need for human review or grading of your quiz answers. Our entire website is powered by Pendragon Associates, for cutting edge automation in distance learning!
NOTE: YOUR 'STUDY GUIDES AND QUIZZES' PAGE FOR EACH COURSE IS AN IMPORTANT PAGE. There you will find easy-to-use links to the Course Materials (the Study Guides or lessons) and to the quizzes.
You will also find the status of your progress in the course (i.e., which quizzes you have completed and which you still need to complete in order to receive your certificate).
If you have completed all quizzes, but have not completed the FEEDBACK FORM, we provide a blue link to access the Feedback Form).
---
Q: IS TAKING THE QUIZZES A COMPLICATED PROCEDURE?
A: NO. The process of taking and passing quizzes is ultra-easy. You take the short quizzes on line, while connected to the internet. TAKE A DEMO QUIZ HERE. Quizzes are True-False and Multiple Choice.
Q: DO I HAVE TO TAKE THE QUIZ IN ONE SITTING, OR CAN I STOP, COME BACK LATER, AND PICK UP WHERE I LEFT OFF?
A: Unlike the course materials -- which you can start and stop and restart as often as you choose -- you must complete and submit a quiz without_closing_the webpage that contains the quiz. Just leave the quiz page open and connected to the internet - with your computer either 'sleeping' or awake.
IF your computer settings and internet connection allow you to leave a webpage open as long as you wish (i.e., if your connection doesn't 'time out' or close due to inactivity) you can take a break from the quiz and come back later to finish it. Just be sure that the quiz page is left OPEN and that the computer stays connected during your break.
NOTE: IF your computer is set so that it 'sleeps' after a particular amount of time when you are not moving your mouse, you can stop in the middle of the quiz and then continue your quiz when you 'wake' the computer (i.e., usually by moving your mouse). This works so long as you don't turn off your computer or let it run out of power.
MORE ON THE SLEEP SETTING: If the power to the computer is left ON, WITH the quiz page left OPEN, you can return to your quiz and continue where you left off -- even if the computer went to sleep during the night. If the computer 'goes to sleep', you may have to re-enter your computer's password to wake it up ..... but the quiz will still be sitting there waiting for you, and you can pick up where you left off, IF the page has not closed while the computer was asleep.
We hope that you will print a copy of the quiz before you start the course, so that you can mark answers as you move through the course, and then just transfer them to screen when you are ready to take the quiz online.
Q: HOW MANY QUIZZES DO I HAVE TO TAKE, PER COURSE?
A: Most courses have only one quiz. But some of our courses have 2 or more very short quizzes instead of one quiz, each of which addresses a small section of your course materials. For example, there may be two short quizzes in a 2-Unit course, and five short quizzes in a 5-Unit module. And you can print the quizzes out prior to starting your course, so that you can mark answers as you move along. Then just transfer your answers to the on-line template when you are ready.
Q: IF A COURSE HAS, SAY, TWO OR THREE QUIZZES, HOW DO I KEEP UP WITH WHICH QUIZZES I HAVE PASSED, AND WHICH I STILL NEED TO DO?

A: Once you have purchased a COURSE or purchased a QUIZ (in the case of Quiz-Only Courses), you may go to your account's 'MY HOME PAGE' and click the name of the course you are working on. You will be taken to your 'Study Guides and Quizzes' page.
This page will tell you which quizzes you have passed and which you still need to take to get your certificate(s). And we tell you if you did not get enough questions correct to pass the quiz (we require 75%), so that you can re-take the quiz then and there if you want, to pass it.
On your Study Guides and Quizzes page, we also tell you if you still need to complete the Feedback Form. You must complete the Feedback form BEFORE WE CAN ISSUE YOUR ONLINE CERTIFICATE. So look for the link to open the Feedback Form on your Study Guides and Quizzes page.
When the Feedback Form has been completed and submitted, you will also see a link to DOWNLOAD YOUR CERTIFICATE. You can download your certificate repeatedly, as often as desired. You can also SAVE it and PRINT it and EMAIL it to yourself. How? Go to the Certificates Page.
Q: DO I HAVE TO BE CONNECTED TO THE INTERNET TO TAKE A QUIZ?

A: Yes, you must be connected to the web to take the ONLINE QUIZZES. Take a look ar our information about leaving your partially-completed quiz 'open' - even while your computer is 'sleeping'.
Q: HOW LONG DO I HAVE TO COMPLETE THE QUIZZES?

A: When you purchase a course from CEU By Net, you may take quizzes and earn certificate(s) whenever you choose, after you purchase your course. There is no time limit - for anything! You may return to your course as many times as necessary.
NOTE: You may also download your certificate repeatedly as needed, after completion.
And when you purchase a FLEXICOURSE (such as our big 10-credit course on Managed Care), you will earn multiple certificates - and you may DELAY the taking of some quizzes until later. That way, you have the FLEXIBILITY to earn all of the CEU credits and certificates right now, or you can wait until you really need all of them. You can save some of the CE units for 'later'. Just delay taking the quiz until you need the certificate.
Bottom line, unlike many web-based CE systems, there is no need to wait an hour or 3 hours (or even longer) after completion of the quiz, to get your CE certificate. No need for frantic calls to the CE provider with 'Where is it?!' You don't have to wait for us to return from lunch or dinner to get that certificate in hand! Our web site is fully automatic, 24/7, 365 days per year.