Welcome to CEU By Net, For Fast and Easy Addiction and Mental Health CEUs - Free CEUs - and Unlimited CEUs! This Is Our 'Online Information' Page.
Earn NBCC Credits, EACC-EAPA PDHs, and State Board Approvals for Mental Health CEUs, and IC&RC, NAADAC, TCBAP-TAAP, CCAPP, and FCB for Addiction CEUs.
It's Fast, Unusually Inexpensive, and Not the 'Same Old Stuff'. Everything Is Online - and It's Free to Read and Print Before You Enroll or Register - Including the Quizzes! We Now Offer More Than 120 Clock Hours of Online CE Credit - with More On the Way.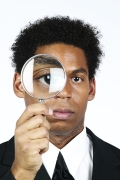 Free Courses, Online Printable Quizzes
Take a Free Course, to see how our site works. One of our Free Courses is a slideshow (Course 1B), and the other Free Course is a text-based journal article (Course 1D). We offer both formats on this website, although most are text-based.
Take a quick look at an online quiz. All of our quizzes are FREE TO READ and PRINT. This quiz is for our sponsored Course 5J - Prevention of Suicide in LGBT Adolescents and Young Adults.

---
Q: Can you log out and back in - taking your time to complete a course?
A. YES. Take as much time as you want. You can exit the website at any time, and then log back in to your My Home Page whenever you choose, from any computer. You can also print most of our courses and all of our quizzes before you start the course, to read offline if you prefer.
Q. What about QUIZZES?
A. We suggest that you print a paper copy of the quiz before you start reading, and make notes on your paper copy as you find answers in your course material. Then, when you are ready to take the online quiz, just transfer your answers from your paper copy to the screen. It's the easiest way!
We Provide Approved Online CEUs for Mental Health and Addiction Professionals in Almost Every State. We Offer Both FREE and UNLIMITED CEUs.
Courses are approved or accepted by boards in Texas, California, Alabama, Florida, Arizona, Minnesota, Michigan, Maine, Kansas, Connecticut, Ohio, Wyoming, Kentucky, West Virginia, Washington, New Hampshire, North Dakota, Idaho, Illinois, Michigan, Wisconsin, Pennsylvania, Oklahoma, New Mexico, Tennessee, Vermont, Missouri, Delaware, Iowa, Maryland, Louisiana, Oregon, Montana, Alaska, West Virginia, North Dakota, Indiana, Virginia, Massachusetts, South Carolina, South Dakota, Georgia, District of Columbia (DC), Utah, and more.

CEU BY NET IS NBCC APPROVED.
CEU By Net is an NBCC-Approved Online Continuing Education Provider (ACEP #6338), offering NBCC-approved clock hours for online events - all of which meet NBCC requirements. The number of clock hours we award per course complies with NBCC's published requirement for number of words per credit hour. CEU By Net is solely responsible for all aspects of the programs.
We Are Online Only: CEU By Net is NOT a 'Traditional Home Study' Provider! We are prohibited from mailing out study materials or quiz materials - and all courses must be viewed online, and all quizzes must be taken online. It's interactive learning technology.
All content on this site is Copyright (c) 2006-2017 by Pendragon Associates and/or CEU by Net