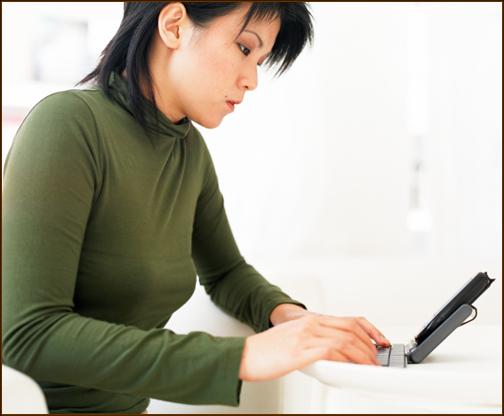 Welcome to CEU By Net. This Page Provides Information About Our Two Online CE Courses Focusing Upon Trauma Assessment and Treatment with Iraq and Afghanistan War Zone Veterans with PTSD, TBI, SUDs, and Other Silent Trauma Injuries. Learn Why 'Coming Home' Is the Hardest Part of the War. Earn 10 Trauma CEUs When You Take These Two Trauma Counseling Courses (or 8.5 for NBCC).
§
Understand the 'Military Culture' - Major Factor in Iraq and Afghanistan Veterans' Desire to Return to the War Zone.
'Redeployment to Home ... It's Harder Than The War.'



Veterans Returning from the War Zone Have a Complex Mix of Trauma and STRESS RELATED INJURIES. This course addresses the unique complexity of these dual diagnosis stress injuries which are incurred in the war zones of Iraq and Afghanistan – from the neurological effects of traumatic brain injury (TBI) to the psychological and spiritual effects including DUAL DIAGNOSIS Substance Use Disorders (SUDs), post-traumatic stress disorder (PTSD), anger, rage, paranoia, conflict leading to domestic violence, etc..
How to Treat It? What to Recommend?

What NOT to Do, as a Counselor or Therapist?

What CBT Approaches Apply Here?

What Interventions Work?

How to Avoid Iatrogenic Outcomes?
Find out, in these two popular courses earning a total of 10 credit hours.
Did you know that we offer an ANNUAL SUBSCRIPTION for only $54.95?
Earn UNLIMITED CEUs at no additional charge for an entire year. It's our most popular purchase option. Read about it here.
Note: For the definition of 'CEU' and 'PDH' when earned on this website, CLICK HERE.
---
The wars in Iraq and Afghanistan are different than previous wars. The challenges in effectively counseling these men and women are different. We now offer two online CE courses about assessment and counseling with Iraq and Afghanistan Veterans and their families for war zone trauma injuries including PTSD, Substance Use Disorders (SUDs), TBI, and other 'stress injuries' - and the difficult process of 'coming home'. Each course earns 5 Credit Hours and 5 PDHs - a total of 10 clock hours of CE if you take both courses. (For NBCC, the courses earn 4.5 and 4 NBCC Hours respectively.)
These two courses - sponsored by CEU By Net and focusing upon the treatment of war zone related trauma and 'silent injuries' - are FREE TO READ. You pay ONLY if you want to take a quiz to earn a certificate. Take just one course or both - these are separate courses.
The two courses are derived from the larger training manual for social workers, counselors, therapists, and other treatment providers which is published in the public domain by the ATTC Network (Great Lakes ATTC), Human Priorities, CSAT, and SAMHSA - 'Finding Balance After the War Zone - Considerations in the Treatment of Post-Deployment Stress Effects - A Guide for Clinicians'.
The reader will obtain a clear understanding about why veterans of the wars in the Middle East oftentimes feel that "the hardest part about the war is going home."

Readers will also learn what it is that drives the disruptive and frightening symptoms accompanying post-deployment PTSD - such as flashbacks, the 'freeze reaction', runaway heart rate, dissociative reactions, 'shut down', and failure to distinguish 'then' from 'now'. Think 'amygdala' and 'stress chemicals' - and 'fight or flight'.

Readers will learn multiple approaches to working with veterans who are experiencing post-deployment PTSD, Substance Use Disorders (SUDs), Depression, and other disabling symptoms of trauma in the battlefield - including CBT to educate and help the veteran structure his own recovery.

Readers will obtain an understanding of the unique MILITARY CULTURE - particularly within battlefield Units - which is critical to survival, but which also makes it more difficult to return to home.
Read on below, for a brief overview of each course, and the goals for each - or just click the link in the description of each course (below) to go directly to the catalog - where you can read more about each course and can sign up if you wish.
These are 'Quiz Only' courses, which means that you can read, download, and print all of the course materials AND the quizzes for FREE, before you decide to enroll in the course. In the catalog, you can actually sign up for the course if you wish, to earn instantly downloaded certificates.
UNDERSTANDING POST-DEPLOYMENT TRAUMA IN AND AFTER THE WAR ZONE - and HOW TO ADDRESS IT.
This course addresses the ASSESSMENT and TREATMENT of War Zone Stress Injuries seen in veterans of the Iraq and Afghanistan wars, including a clear understanding of the lingering biochemical changes which the unrelenting stress and trauma bring about. The 'Stress Injuries' which are characteristic of deployments to the Middle East include PTSD, AOD Usage Disorders, Traumatic Brain Injury (TBI), and Depression.
This course - and its companion Course 5L - also present a good understanding of the unique CULTURE of Military Service Units in the War Zone - both while there, and after they are re-deployed to home. This course explores the reason why War Zone veterans feel that the hard part of the war is 'coming home.' Want a preview? Go Here
The COMPANION COURSE to Course 5K is Course 5L - which also awards 5 credit hours. Course 5L focuses more directly upon the interaction between the provider and the War Zone veteran, and the specific CBT- and Skills-Based treatment interventions which are most effectively used to control the disturbing release of 'fight or flight' chemicals which are the nemesis of the current generation of war veterans.
Of significant importance are the sections which focus upon how to avoid IATROGENIC EFFECTS in the process of service delivery (i.e., unintentional injury or worsening of the client's condition), and how to avoid running afoul of the internalized MILITARY CULTURE. For example, the traditional confrontive approaches to AOD treatment are not appropriate with Veterans - nor is the usual interpretation of 'powerlessness' encountered in 12 Step Programs.
This course presents alternatives to traditional approaches often utilized in Substance Abuse treatment (confrontation and 'powerlessness') and in treatment of PTSD (e.g., desensitization and immersion therapy). As alternatives, a number of cognitive approaches are described which help the veteran to structure his own recovery process. Finally, the CULTURE of the military unit at war is also discussed in more depth than in Course 5K. Want a quick preview of Course 5L? Go Here
Goals of These Two Courses:
Course 5K -

• Understand the unique complexity of DUAL DIAGNOSIS STRESS INJURIES which are incurred in the war zones of Iraq and Afghanistan – from the neurological effects of traumatic brain injury (TBI) to the psychological and spiritual effects including DUAL DIAGNOSIS Substance Use Disorders (SUDs), post-traumatic stress disorder (PTSD), anger, rage, paranoia, conflict leading to domestic violence, etc..

• Recognize (1) that individuals may instinctively seek to remedy their combat stress effects through 'self-medicating' with alcohol, street drugs, and misuse of prescription medications, and (2) that cessation of AOD use may trigger the emergence of a persistently traumatized ('frozen') biochemical status.

• Obtain an understanding of the mechanism through which unconscious stored memories and other symptoms of trauma begin to emerge at higher levels of intensity, when alcohol and drugs leave the veteran's system.

• Develop introductory knowledge about what factors and situations contribute to an individual's resilience vs. vulnerability to trauma and stress in a war zone - including the MILITARY CULTURE that assists with developing resilience and which makes 'going home' particularly difficult for veterans.

• Become aware of some basic misconceptions about military personnel and veterans who present with Stress Injuries which have been incurred in a war zone, which can result in misguided counseling interventions.

• Know some basic things to do and not do when working professionally with a person who has significant war zone Stress Injuries - and learn that a CBT approach to helping the individual find his own path to peace and the quieting of stress-related chemicals is important.
Course 5L -
Obtain a more detailed understanding of the MILITARY CULTURE - particularly in reference to those veterans who have been deployed to a War Zone - and how this affects their return to home and their response to ASSESSMENT and TREATMENT.


Learn the nuances of effective personal and therapeutic interaction between civilian professionals and Military clients (both Active Service and Veterans) - including the aspects of the ASSESSMENT and TREATMENT PROCESS which are different than those typically experienced with a civilian population.


Obtain a more detailed understanding about the unique emotional and biochemical STRESS INJURIES incurred during deployment to war zones in Iraq and Afghanistan, including but not limited to Dual Diagnosis SUDs (Substance Use Disorders) and PTSD, Traumatic Brain Injury (TBI), and Depression.


Understand the impact of the trauma- and stress-induced biochemical imbalances which produce many of the symptoms and protective mechanisms common to veterans returning from deployment in a war zone - and learn some of the practical interventions to address them in an intervention or treatment setting.


Learn a skills-based approach to working with war zone veterans, to facilitate resilience and re-balancing skills, including those treatment modalities to avoid.


In order to reduce instances of iatrogenic illness in War Zone military survivors, the professional will develop a better awareness of the misconceptions and lack of knowledge that civilian providers oftentimes have about the MILITARY CULTURE - including how Service Members and Veterans actually perceive their roles and experiences in the war zone.


OUR COURSE APPROVALS
CEU By Net is approved by multiple mental health and addiction Boards - and based upon these certifications, our CE Credit Hours and PDHs are accepted in almost every state for most behavioral health licenses. You can view a list of our APPROVALS by clicking this link.
You may also check our interactive map, for your state, which contains some (but not all) information about our approval status in most states.
Thanks for your interest in our web site!
All content on this site is Copyright (c) 2006-2017 by Pendragon Associates and/or CEU by Net