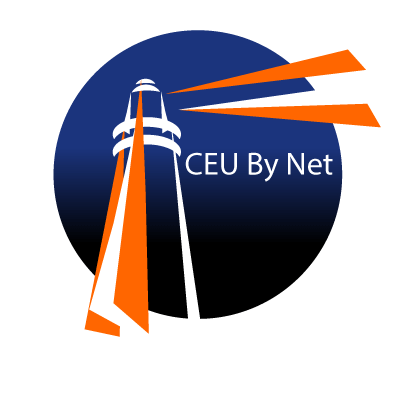 Welcome, AMHCA Members, to CEU By Net!
With Our Annual Subscription for Only $54.95, You Can Earn UNLIMITED NBCC-Approved Clock Hours of CE Credit for One Full Year, At No Additional Cost - No Strings Attached. We Are NBCC ACEP #6338 (National Board for Certified Counselors), and a Certified PDH Provider for EACC-EAPA.
Virtually every state board for Mental Health Counselors accepts our online continuing education courses, based upon our NBCC ACEP status and/or our other approval credentials.
We are also accredited by multiple national and state boards to provide Mental Health and AOD Continuing Education to Social Workers, MFTs, Substance Abuse Counselors, and Employee Assistance Professionals (CEAPs).
CEU By Net offers more than 100 hours of mental health and substance abuse training, with additional courses in the pipeline. Take a look at all the ways that you can earn AOD and Mental Health CEUs, on this page.
---
Overview
In the courses listed on this page,you will find training manuals and professional journal articles on CBT, domestic violence, interventions with Iraq and Afghanistan War Zone Veterans and their families, anger management, working successfully within a managed care environment, cultural issues, depression, ethics from a non-traditional perspective, suicide prevention with LGBT youth, , assessment and treatment of children, adults, and geriatrics in a mental health and AOD context, intervention for AOD issues, and more.
Why is this an Ethics issue? Your documentation will ultimately determine authorization or denial of payment for services rendered, and so it needs to be complete enough to justify treatment. At the same time, many of us were trained to 'go minimalist' when documenting such issues as diagnosis and progress (or lack of progress) in treatment.
---

Looking for UNLIMITED Mental Health and AOD CEUs and PDHs, for a VERY SMALL PRICE?
CEU By Net offers a competitively priced Annual Subscription - only $54.95 - which allows you to take UNLIMITED COURSES on our website for one entire year at no additional charge. It's our most popular purchase option! Go HERE for details.
Note: FOR THE DEFINITION OF 'CEU' and 'PDH' when earned on this site, CLICK HERE.
---
'Quiz Only' Courses
LOOKING FOR 'INFORMED CHOICES' BEFORE YOU ENROLL IN A COURSE?
You can get that here - on this website. All of our courses are in the 'Quiz Only' category - meaning that you may read the course materials AND the copy of the quizzes for FREE, before you decide if you want to enroll in the course. You may also download and print the courses and quizzes for free, for most of our courses. Click here to read more about Quiz Only Courses in the Quiz Only Catalog.
LOOKING FOR A PARTICULAR TOPIC? You may click the links below to go to a particular course. However, if you want to see a list of ALL courses offered within a specific SUBJECT AREA
please click COURSES on our tool bar above, and scroll down the drop-down list for areas that interest you

. We'll take you to the catalog for that subject area. NOTE: If a course is applicable to more than one subject area, the course will appear in every catalog to which it is relevant.
---
New Courses
Since you last earned CEUs from our site, you may find these substance abuse and mental health courses to be new or significantly revised:

3 Clock hours and 3 PDHs are approved by NBCC and EACC respectively. All other state board approvals remain in place for this course, awarding 3 credit hours for either mental health or substance abuse treatment providers - including LCDCs in Texas, CAPs in Florida and AOD counselors in California.
When taken for NAADAC or TAAP-TCBAP credit [based upon our license as a CE provider for TAAP-TCBAP] the course earns 3 CEUs in the General or Assessment-Diagnosis-Treatment category.
OVER 100 CREDIT HOURS
---
APPROVALS
CEU By Net's state, national, and international CE certifications and licenses have made it possible for us to provide Interactive Online Continuing Education for the past six years. In that time, we have served over 25,000 licensed professionals on our website - the majority during the past two years. Based upon the credentials listed below, our courses are accepted by almost every state for most licenses. These are our current CE certifying authorities:
􀁺 Approved Online CE Provider for NBCC (National Board for Certified Counselors NBCC) #6338
􀁺 Provider of Approved PDHs for the international Employee Assistance Certification Commission (EACC)
􀁺 Approved Statutory CE Provider - Florida Board of Clinical Social Work, Marriage and Family Therapy and Mental Health Counseling - Provider #50-9610
􀁺 Approved CE Provider for Texas State Board of Social Work Examiners - #4670
􀁺 Approved CE Provider for Alabama State Board of Social Work Examiners - #0334
􀁺 Approved CE Provider for Texas State Board of Examiners of Professional Counselors - #494
􀁺 Approved CE Provider for Texas State Board of Examiners of Marriage and Family Therapists - #192
􀁺 Certified CE Provider for California Board of Behavioral Sciences #4123 for Social Workers, LPCs, LMFTs, and Licensed Educational Psychologists
􀁺 Licensed CE Provider #1877-12 for Texas Certification Board for Addiction Professionals (TCBAP) and Texas Association of Addiction Professionals (TAAP)
􀁺 Pre-Approved by IC&RC as a Member Board-Approved CE Provider (for Texas Certification Board of Addiction Professionals', Licensed CE Provider #1877-12)
􀁺 Pre-Approved CE Provider for NAADAC as Texas Association of Addiction Professionals' Licensed CE Provider #1877-12
􀁺 Pre-Approved by Florida Certification Board as an IC&RC Member Board CE Provider (TCBAP #1877-12)
􀁺 Pre-Approved by CA 9 CCR § 13055 for AOD Counselor
All of the course credits on our website are approved by EACC, NBCC, and multiple State Licensing Boards .... including BBS in California [for Social Workers, LPCCs, MFTs, and LEPs], Florida Mental Health licensing boards [for Social Workers, Counselors, LMFT, and Florida CAP], Alabama licensing board for Social Workers, and Texas licensing boards [for LPCs, LMFTs, Social Workers and LCDCs].
Virtually all State Licensing Boards for Professional Counselors accept our NBCC ACEP #6338 designation as an acceptable source of Continuing Education, as do many Social Work boards and most MFT boards.
All of the courses listed in our Addiction Catalog are approved by the Texas Certification Board of Addiction Professionals (TCBAP - an IC&RC member board), and the Texas Association of Addiction Professionals (TAAP - pre-approved to provide CE by NAADAC.) We are TCBAP and TAAP CE Provider #1877-12, and our courses are therefore pre-approved by NAADAC and all branches of the US Military for addiction continuing education.
CEU By Net is also a licensed provider of addiction CE programs for TCBAP/TAAP - an IC&RC Member Board and a NAADAC-approved CE provider.
For additional information on these approvals, click the links below.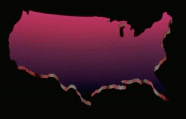 To view our approvals for YOUR STATE, click HERE. Examples of licenses held by our customers include the following:
LPC, AMFT, PLPC, PC, APC, LPCC, LPCA, CPC, LPCP, LCPC , LPCMH, LMHC, LCMHC, LMHP, PCMHC, LIMHP, PC, APC, LMHC, MHSP, LGPC, CEAP, LMFT, MFT,MFCC, LMFT, MFT,LMFC, MFTI, MFCI, RIC, RP, IMFT, CMFT, LSAT, CSAC, LCDC, LCDP, CADC, LADC, LADAC, LPAT, Pastoral Counselors, CPT, Rehabilitation Therapists (RT), and other mental health and addiction professionals.
---
Thanks, Counselors, for visiting CEU By Net! The 'Go To' Place for Inexpensive, Relevant Mental Health and AOD Online Courses and CEUs for Counselors.
All content on this site is Copyright (c) 2006-2017 by Pendragon Associates and/or CEU by Net