Welcome to CEU By Net! This Is the Domestic Violence and Family Therapy CEUs Overview Page. These Courses Are Specifically Approved for Domestic Violence in Florida. They Are Also for All Professionals Who Are Looking for CBT-Oriented Domestic Violence, Anger Management, and Family Therapy CEUs.
Take all of these courses - and every course in our catalog - for a total cost of only $54.95 per year - UNLIMITED CEUs, Credit Hours, and PDHs. And on this site you can read the courses and quizzes for FREE, before deciding to register or enroll.
---
There are currently seven courses in the Domestic Violence and Family Therapy Catalog, including the causes and approaches to Domestic Violence in Military Families. Four of these courses are certified for Florida Domestic Violence credit (5H, 4J, 5K and 5L).
To read and download the actual course materials and their quizzes for FREE, and to ENROLL in a course if you wish, CLICK HERE to go to the Domestic Violence and Family Therapy Catalog.
If you want an overview of these courses, read on.
---
Two of the courses in this category (5H and 4J) are designed as professional training manuals for assessment and CBT-oriented treatment of families, couples, and groups in which misuse of alcohol and other substances, poor anger management, domestic violence, interpersonal conflict, faulty communication are issues.

Two of the courses (5K and 5L) are specifically designed as CBT-oriented treatment training manuals for those working with Veterans of the Iraq and Afghanistan War Zones, and their families. In addition to anxiety, depression, anger management issues and substance use issues, Middle East Military Veterans are also dealing with the 'silent injuries' inflicted within the War Zone. The strain on spousal, family, and partner relationships, community re-integration, and workplace functioning is oftentimes severe., and can lead to Domestic Violence, Job Instability, and Legal Problems.
Domestic Violence Courses for Florida: Courses 5H and 4J are approved for Domestic Violence. Courses 5K and 5L are specifically approved for Domestic Violence AND for General CE Credit, and the courses are numbered separately. When you enroll in 5K and/or 5L, please read the course description to be sure that you enroll in the right course to get the credit type you need.
And the last course in this family therapy category (2H) deals with the unique treatment issues involved in working with an adolescent with HIV and his family, and/or a parent or caretaker who is afflicted with HIV or AIDS with children in the household. Domestic abuse within the family is addressed - with different approaches if the adolescent is the perpetrator vs. the victim of abuse.
---
So What, Specifically, Are You Looking For?
All of these courses are rendered in mobile-friendly PDF, and are free to read and print before you decide if you want to take the course.
---
Courses 5H, 4J, 5K, and 5L are specifically designed as training manuals for professionals. They offer a CBT approach to assessment and treatment of individuals, couples, families and groups with anger and domestic violence issues, including Veterans and those with substance use disorders.
5K and 5L are targeted to understanding the nuances of anger, PTSD, SUDs, and domestic violence occurring in War Zone Veterans, and how to effectively work with the veterans and their families. Learn what works . . . and what typically doesn't.
DOMESTIC VIOLENCE AND FAMILY THERAPY FOR VETERANS OF THE IRAQ AND AFGHANISTAN WAR ZONES - It's a very special population that requires unique treatment approaches. Domestic violence and family conflict have become part of the post-deployment picture, and oftentimes co-occurs with substance abuse, PTSD, TBI, and other silent injuries in War Zone Veterans. QUESTION: Do we use the same approaches that work with the typical PTSD client, and those in need of desensitization? ANSWER: No. Read about the 'SKILLS-BASED COGNITIVE APPROACH' to working veterans and their families when the return to home is compromised by stress injuries such as PTSD, Depression, and Substance Use Disorders. These two courses offer a total of 10 credit hours (or 8.5 for NBCC).
We also offer a special two-chapter short course in working with HIV-AIDS-positive adolescents and families. In the second chapter, the authors discuss the indicators of abuse and domestic violence in HIV families, the assessment approach, some appropriate intervention techniques with HIV-affected families, and some special treatment planning issues when the HIV patient is the PERPETRATOR vs. when he or she is the VICTIM. It's Course 2H. Click the links at the bottom of the course description and read it for free.

For Course 4J 'Anger Management for Substance Abuse and Mental Health Clients: A Cognitive Behavioral Therapy Manual', CLICK HERE to go to the catalog.

For Course 5H 'Alcohol Problems in Intimate Relationships: Identification and Intervention' - A Domestic Violence- and AOD-Approved CBT Course - CLICK HERE to go to the catalog.
For approvals for all of these courses, go here.
---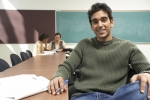 All of these popular courses offer training in practical, CBT-oriented treatment and intervention with families, affected individuals, and groups - totaling 21 credit hours, for LMFTs, Counselors, Social Workers, CEAPs, and Addiction Professionals.
Do these courses offer something different than most family therapy and domestic violence courses? Yes. The client population we have chosen to focus upon is somewhat out of the mainstream compared to most CE programs.
These courses address the following populations:
VETERANS of the War Zones of Iraq and Afghanistan - with unique difficulty in reintegration with their families upon return to home. Learn why 'returning home is the hardest part of war'.

COUPLES in which the anger and violence is tied to 'UNDER THE RADAR' DRINKING which is NOT consciously recognized by one or both partners

ADOLESCENTS and FAMILIES who are HIV affected - and how to handle domestic abuse in all of these situations.

Finally, one of our most popular courses is a training manual on working with GROUPS in which the members' failure to control their ANGER within the home, workplace and community has resulted in legal issues, worsening substance abuse, family instability, and loss of jobs.
_______________
APPROVALS:
FLORIDA: Courses 5H, 4J, 5K and 5L are approved for Domestic Violence in Florida for LMHCs, LCSWs, and LMFTs, and Florida CAPs. Courses 5K and 5L are also approved in the GENERAL category in Florida for all of these licenses and certifications. See 5K and 5L totaling 10 Credit Hours
CALIFORNIA: Every course on our site can be taken for credit by California BBS licensees (LCSW, LPCC, LMFT, and LEP), through our NBCC ACEP certification #6338. Go to our California Approvals Page for our CE Provider details.
EACC, NBCC, and Most State Licensure Boards: All of these courses are approved by EACC for CEAP PDHs, and by NBCC for Clock Hours of CE Credit (ACEP #6338), and by multiple State Boards in TX, FL, AL, and by all state licensure boards which approve or accept CEU by Net's certifications as 'acceptable sources of CE Credit." Check our State Map for your state.
FOR Addiction CE: We are a licensed CE Provider for TCBAP (an IC&RC Member Board) and for TAAP (TAAP's CE programs are pre-approved by NAADAC). We are also a pre-approved provider for Florida Certification Board. Each of these five courses is acceptable for credit by these entities.
Licensees taking these courses include LMHCs, LPCCs, LPCs, LMFTs, LCSWs, LMHPs, LCDCs, CAPs, and most other licenses for mental health and addiction counselors, social workers, and rehabilitation providers.
---
Overview of Courses 5H and 4J
Course 5H 'Alcohol Problems in Intimate Relationships: Identification and Intervention' - A Domestic Violence- and AOD-Approved Intervention Course
NOTE: Like all of the courses on this site, this course is a 'Pay for Quiz Only' course, and the course material may be viewed, downloaded, and printed for FREE. You may also make a copy of the online quiz for free before deciding to enroll in the course. You pay ONLY to take the quiz. To find links to the course and the quiz -- and to ENROLL in the course -- go to the course catalog by clicking HERE.
Domestic Violence, Infidelity, Marital Conflict, and Financial Instability Are Oftentimes Associated with PROBLEM DRINKING. Of significance is the fact that problem drinking may occur in intimate relationships and families where one or both adult partners engage in abuse or misuse of alcohol which does not necessarily meet the criteria for a formal AOD diagnosis.
Because marital conflict, domestic violence, and pending divorce are oftentimes the issues which bring a couple or family into counseling, the the precipitating issue of PROBLEM DRINKING may not surface at the front end - or even until multiple sessions have taken place. Valuable time is oftentimes lost, or the issue overlooked entirely.
This course is an excellent training guide for mental health and addiction counselors, social workers, and marriage and family therapists who are engaged in treatment and intervention with such couples and families. This study material is a current publication of the NIAAA and the National Institute of Health, within the public domain, identifying 'under the radar' drinking patterns which may not yet be an 'open issue' meeting diagnostic criteria, but which promotes domestic violence, marital and job instability, and financial issues.
This open-access free-to-read study material presents a clear, structured cognitive approach to ASSESSMENT AND TREATMENT of 'under the radar' alcohol-related issues within relationships and families - including multiple standardized and empirically validated ASSESSMENT FORMS which may be printed on your computer for personal use.
NOTE: The emphasis in this course is upon counseling with individuals in family or couples therapy who engage in PROBLEM DRINKING and RISKY DRINKING, neither of which necessarily meet the criteria for an alcohol dependency diagnosis. The AUTHORS MAKE THE POINT that when it is clear that a primary alcohol problem is present, referral of the client(s) for diagnosis, treatment, and assistance should be done – and we must ensure that case monitoring and follow-up services occurs. Interventions for use in the event of DOMESTIC VIOLENCE are specific.
The primary goal of this course is early detection and recognition of PROBLEM DRINKING, as a precipitating or contributing factor in stressful intimate relationships and in domestic violence. Its role in precipitating domestic violence, infidelity, financial insecurity, threatened divorce, and other major conflicts between intimate partners and within families is oftentimes overlooked by both the therapist and the clients. This can be particularly true in short term interventions such as EAP and brief-model modalities.
How to quickly recognize the fact that difficult-to-identify 'problem drinking' is playing a role in the aggression, discord, and trauma? How to surface the issue in resistant clients?
"When someone experiences alcohol problems, the negative effects of drinking exert a toll, not only on the drinker, but also on their partner and other family members. Recent data suggest that approximately one child in every four (28.6%) in the United States is exposed to alcohol abuse or dependence in the family.
"One of the clearest demonstrations of how alcohol use negatively impacts the family is the widely documented association between alcohol use and interpersonal violence. Family problems that are likely to co-occur with alcohol problems include ...
- Domestic violence
- Marital conflict
- Infidelity
- Jealousy
- Economic insecurity
- Divorce
- Fetal alcohol effect ... "
Also quoting the authors: "Drinking problems may negatively alter marital and family functioning, but there also is evidence that they can increase as a consequence of marital and family problems. Thus, drinking and family functioning are strongly and reciprocally linked. Not surprisingly, alcohol problems are common in couples that present for marital therapy, and marital problems are common in drinkers who present for alcohol treatment."
The NIAAA acknowledges William F. Northey, Jr., Ph.D., of the American Association for Marriage and Family Therapy (AAMFT) for "acting as the catalyst for this partnership, and for his wisdom in sharing with us the results of an AAMFT/CSAT survey that revealed 84%-88% of marriage and family therapists treat clients with primary or secondary alcohol problems."
NOTE: This continuing education course material may be viewed and printed for FREE. You may also make a copy of the online quiz for free before deciding to enroll in the course. You pay ONLY to take the quiz. To find links to the course and the quiz -- and to ENROLL in this course -- go to the course catalog.
Course 4J - Anger Management for Substance Abuse and Mental Health Clients: A Cognitive Behavioral Therapy Manual.
'Anger Management for Substance Abuse and Mental Health Clients: A Cognitive Behavioral Therapy Manual' is appropriate for Mental Health, AOD, and Dual Diagnosis treatment and counseling providers, including any professional or case manager who works with Anger Management issues or Domestic Violence - either short term or in extended care. This structured approach is particularly appropriate in a group treatment environment.
EAP and other providers may wish to utilize these interventions for clients on a short term basis in order to intervene and assist affected families - whether the primary client is the perpetrator or the receiver of uncontrolled anger or abuse. In EAP situations, referral to longer term treatment may be needed, if indicated.
The course material is accessed free of charge through an internet link to the U.S. DEPARTMENT OF HEALTH AND HUMAN SERVICES Substance Abuse and Mental Health Services Administration Center for Substance Abuse Treatment. This is DHHS Publication No. 07-4008, originally printed in 2002, and republished in 2007.
IMPORTANT NOTE: There is a Participant Workbook which is for use by group members, which provides group members with a summary of the information presented in each session. You may find and print the Participant Workbook at this web address: http://kap.samhsa.gov/products/manuals/pdfs/anger2.pdf - it's FREE, and may be freely reprinted for use by your clients.
GOALS AND FOCUS OF THIS COURSE:
The approach used in the intervention model described in this training manual is a combined CBT approach that employs relaxation, cognitive, and communication skills interventions. The goals of the course are clear:
Readers learn the four types of Cognitive Behavioral Therapy (CBT) interventions most often used when working with anger disorders, and how to implement them, particularly in the context of verbal or physical anger episodes which become abusive or violent toward spouses and other family members, co-workers, and friends.
This course is focused and structured, leading clients through a process of early identification of the triggers of his or her aggression and violence, the making of a plan to defuse and avert the situation when it occurs, and methods to prevent becoming embroiled in situations which can go from tense to explosive.
Specific Goals for Learning:
1. Relaxation interventions, which target emotional and physiological components of anger
2. Cognitive interventions, which target cognitive processes such as hostile appraisals and attributions, irrational beliefs, and inflammatory thinking
3. Communication skills interventions, which target deficits in assertiveness and conflict resolution skills
4. Combined interventions, which integrate two or more CBT interventions and target multiple response domains to control and avert anger and violence situations.
This combined approach presents participating clients with options that draw on multiple interventions, and then encourages them to develop individualized anger control plans, using as many of the techniques as possible. Specific focus upon the precipitants of DOMESTIC VIOLENCE, VERBAL AND PHYSICAL ABUSE, and EXPLOSIVE BEHAVIOR and how to avoid them is a key feature of this intervention technique.
NOTE: Like every course on our website, these two courses are 'QUIZ ONLY' courses. This continuing education course material may be accessed, viewed, saved, and printed for FREE. You may also make a copy of the online quiz for free before deciding to enroll in the course. You pay ONLY to take the quiz. To find links to the course and the quiz -- and to ENROLL in this course -- go to the course catalog.
---
All of the courses described on this page are online PDF documents, which can be opened and read with Adobe Reader and other pdf readers. You may need to download (save) these documents to your computer in order to open it, depending upon your operating system and browser settings. If you are having trouble opening the document, do this: With your browser window showing the URL for the document, click FILE, and then SAVE AS, and place the document in the desired directory or sub-directory or on the desktop.
Thanks for Visiting Our CE Program Site!
CEU By Net - Pendragon Associates LLC
All content on this site is Copyright (c) 2006-2015 by Pendragon Associates and/or CEU by Net